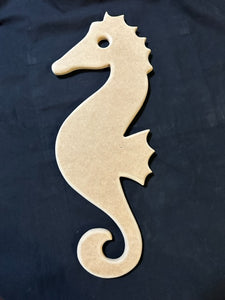 Our Sea Horses are 12mm MDF with a routered edge.
They are 460 mm High by 170 mm Wide approximately.
Can be made to any size, please request a quote.
The are sanded and routered wherer applicable,ready to use.
Please note that Freight/Postage will be calculated after the purchase has been finalised.
We will contact you with this cost. This is an additional cost.