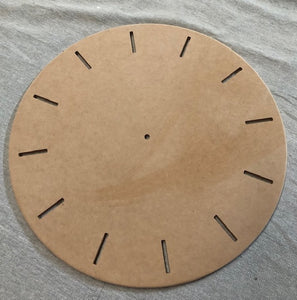 All Clock Bases are 9mm MDF with a routered edge and 8mm central hole.
The clocks are sanded ready to use.
These clocks are approx 59.5 cm, 50 cm and 40 cm Diameter.
Please note that Freight/Postage will be calculated after the purchase has been finalised.
We will contact you with this cost. This is an additional cost.